ECE ReviewMaster 2009
"An interactive reviewer software for reviewees for the ECE board examination, or for ECE students who want to excel more in their class and in the Preboard Examinations given by their schools."
Multi-user interface
Contains more than 10,000 questions (updated)
Game-show like interface (beat the others or your high scores)
Four (4) examinations (Mathematics, GEAS, Electronics, Communications)
By topic review or by examinations.
ONLINE support. Click here
Increase your chance to pass the ECE licensure examination or even top it!
Thanks to all those supported my ECE Reviewmaster 2008. Reported bugs and gave comments and suggestions.
Click the banner to order.
ECE Reviewmaster (Electronics Engineering)
---
CONGRATULATIONS
ENGR. ROY ANDREW M. GARCIA

3rd Placer - ECE Licensure Examination October 2008
And to other successful examinees
Engr. Janrey Cantos
Engr. Hubert Cueto
Engr. Efrell Kenneth Ortega
Engr. Marlon Sobrepena
---
CONGRATULATIONS to the DWCC AECES-IECEP!!!

First Runner-Up
Best Curricular Group with National Affiliations 2007-2008
---
CONGRATULATIONS to the DWCC AECES-IECEP Quizzers!!!
(Janrey Cantos, Roy Andrew Garcia, Efrell Kenneth Ortega and Marlon Sobrepena)
Region 4 (CALABARZON) Representative for the Electronics Engineering Quiz Show
November 23, 2007 (8:00 AM) at the PTTC
---
WHERE I WORKED for 7.5 YEARS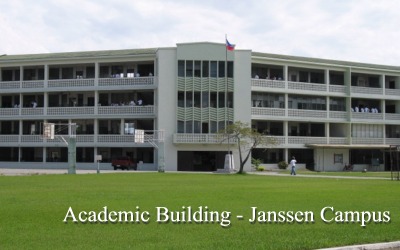 DIVINE WORD COLLEGE OF CALAPAN
ECE Instructor
(December 2000 - May 2008)
---
Latest ECE Board Examination Results

November 2007 (DWCC - 66.67%, National - 30.06%)

Baldera, Dexter C.
Dayrit, Diana Ross V.
De Guzman, Jeffry G.
Manibo, Shella Lynne A.
Mendoza, Cristina G.
Tuyay, Wilson M.

November 2006 (100%)

Bacay, Ma. Rosario A.
Bayani, Kathlene Anne M.
Evangelista, Jaylanie B.
Rayos, Raymundo Q.
Sarmiento, Hajie T.

April 2006 (100%)

Leuterio, Jun Rayward P. (11th Placer)

November 2005 (71%)

Ang, Jimson G.
Dimaunahan, Jose Lemuel P. (1st Placer)
Magnaye, Leah I.
Maramot, Jonathan M.
Matibag, Alex O.

Syllabi For Electronics Engineering Licensure Examinations
LATEST UPDATES
May 22, 2009 - Update for ECE Reviewmaster 2009. View.
May 18, 2009 - Free Epson Stylus Photo R230 resetter download.
May 1, 2009 - ECE Reviewmaster 2009 is now available.
April 25, 2009 - ECE Reviewmaster 2007 Full version FREE download.
August 20, 2008 - ECE Reviewmaster 2008 released.
May 13, 2008 - Added ebooks.
March 7, 2008 - ReviewMaster 2008 is now on BETA testing.
March 3, 2008 - New E-books are available for download.
February 27, 2008 - ECE Preboard Software download page."
February 26, 2008 - VB6 Runtime Files download."
October 6, 2007 - ReviewMaster 2007 is now available for download.
September 18, 2007 - An Online ECE Quiz added. Try it.
September 17, 2007 - Reviewer for IECEP Show download.
---
NEWEST EBOOKS
Tired of downloading? Have this in CD.
---
SERVICES
---
ARTICLES
---
ADDED KNOWLEDGE
---
SOLUTION MANUALS in PRINT
Digital Design by Morris-Mano (page 1-240)
Electronic Devices and Circuit Theory 8th Edition by Boylestad.
Engineering Electromagnetics by William Hayt, Jr. 6th Edition(260 pages - 14 Chapters)
Control Systems Engineering by Norman Nise (650 pages - 13 Chapters)
Stewart Calculus Early Transcendental 5th Edition (1778 pages)
Electronic Communication Systems by Blake - Questions with Answers Chapter 1-9)
Communications Systems by Simon Haykins
PHYSICS for Scientists and Engineers 6th Edition
You need these SOLUTION MANUALS?
Register a SULIT.com.ph Free Ads Account by clicking the link below.
www.SULIT.com.ph FREE ADS Everyday
Then PM me what solution manual you want to have.
---